Body language of a speech or public speaking: Leadership requires speeches or lectures from the CEO all of the way down to managers or department heads. You may also see politicians give speeches. While you are reading their body language you may be able to determine a few things from whoever is speaking for whatever reason.
If you want to be able to persuade better there is no better avenue than to be able to speak in front of a crowd. For some who do speak in front of a crowd their body language is a distraction and the message that they are trying to deliver is not effective.
As with any deciphering of nonverbal communication or reading of body language you will want to baseline the person to set a guide as to what they do and whether it is normal for them or not. A man, woman or child will have different behaviors depending upon the situation and the emotion that they are feeling. Its always a good idea to get a feel for what they do as a routine and what is not normal for them.
When you are watching a man or a woman giving a speech there are many items that you can take a look at to determine what is going on with them. You may see signs and or signals of:
·

        

Nervousness

·

        

Frustration and or anger

·

        

Surprise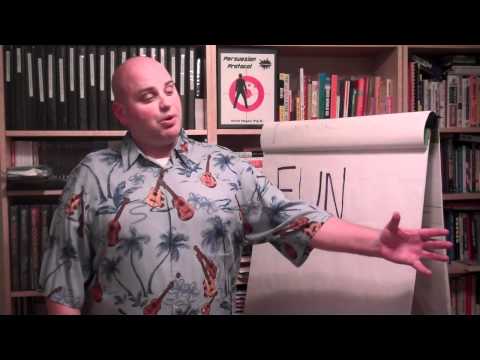 Body language of nervousness and speaking
First off many people are not comfortable speaking in front of crowds or even groups of one two people let alone a full room so an adventure in speaking brings out the nervousness even for successful leaders. One of the "tells" that you may pick up on is the way that the man or the woman walks to their spot to speak or their pulpit. You may see a lack of confidence or possibly even a slow long walk to where they need to be. For someone who is confident it just seems like they should be there, they have a good stride, they show confidence and they just seem comfortable wherever they are.  
As you watch for the nonverbal cues of  nervousness you will see than hands shake or even a look of being lost. You may see signs of lack of confidence with the walk or just while the man or the woman is standing there. Many times the man or the woman will focus in on one or two people that they may think are "safe" and it makes the situation awkward or dilutes the message that is being delivered.
If there is a pulpit for the person to stand behind there may be a "death grip" on the edges and the whole speech or talk and the person may learn in. While a woman or a man is behind a pulpit they may just look down at their notes and not even look up at the people that they are addressing.  
Body language of lies and or deceit while speaking
While you watch the man or the woman giving a presentation there are signs and signals that you may observe while they present that will give you clues to if they are telling the truth or not.
Since you have base lined the speaker you will be able to tell what is a normal or routine action for them or if their touch is out of the ordinary. You will also want to look for a mismatch where they may say that like something but their head shakes no like they were answering a question silently.
Some things to watch out for:
·

        

Touching of the face

·

        

Excessive blinking

·

        

Body posture
The man or the woman may show the lobster claw of deception or even touch their face at a point where the story gets too good or over the top. Now blinking can be induced by lighting, contacts or even medical conditions and it doesn't always mean that the story isn't true.  
Body language of frustration and anger while giving a speech   
Sometimes the man or the woman who is speaking doesn't have a good or happy message to deliver. The words or the story that they punctuate are done so with their actions most of the time with their arms and or hands. Many times when anger or frustration is present the actions are sharp, overly animated and in some instances choppy. These actions are not to say that the man or the woman isn't confident it is that they are amped up on emotion.
You may see the man or the woman shake their head and smash their lips together, take deep breaths before they speak, point or wag their finger, show the micro expression of disgust or contempt, wave their arm as if they are pushing or sweeping away an invisible object and in some rare instances give obscene gestures.   
In some instances there are times where the speech or the talk is on something that has some sorrow attached to it. You will more than likely see a lack of confidence or the shoulders turned in, possible grip on the lectern or pulpit and an overall slowing of the motions of the body.
Body language of surprise while giving a speech
Some men or women are given the opportunity to speak in front of a group of people and they were not even expecting it. You can see this when someone wins an event or is called in front of a group when a surprising event happens. In some instances this even may be something that causes sorrow.
If the even is good you may see micro expressions of surprise in the person who is asked to speak. There may be a huge genuine smile as a sign of satisfaction and happiness.
Learning how to read body language or interpret nonverbal communication can benefit you in the business world, personal life and or any given situation.
As always I would like to thank you in advance for your comments and or questions about reading the body language of a speech!
Now go implement!
Scott Sylvan Bell
Body language of giving a speech by Body language expert Scott Sylvan Bell: video credit