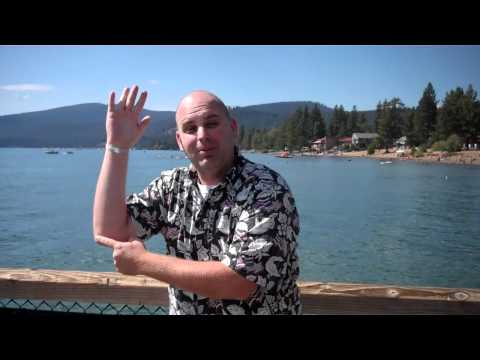 Reading body language: There are plenty of fun things to learn when studying non verbal communication or how to read body language. Understanding how people communicate and influence each other is a key component to the quality of life.
When it comes to supporting friends and going out to have fun there is nothing more important than being able to land a perfect high five at the right time to underscore a celebration for any occasion.
Now how could giving not being able to give a proper high five be part of non verbal communication?
Remember how people judge and view you is the real way that you are communicating whether you are talking or not. What communication is becomes more important the more risk that there is involved.
Take for example this sales scenario that could either help you make the sale or lose it to a competitor:
Say you are out on the town and you are a sales rep and you are working on a perfect deal that will help you with a new account. Your new potential client takes you out to a football game or similar sporting event and the team you are there for scores and the crowd goes wild… Your new potential client goes to give you a high five and you miss horribly.
There is no going back, you have left a bad impression. If you can't give a high five properly what else can you not do? Where else would you screw up? How much internal fear would be developed on the part of the potential client? What if there were other team members there that you needed to impress and they interpreted body language from you after missing that wasn't there?
Oh how this awkward situation could be reversed, is there a sure fire way that you would never miss an opportunity to not just deliver a high five but do it correctly every single time the situation calls for this awesome celebration?
Yes there is and it is an easy one step process that can almost never go wrong.
Lets face it how long have you been celebrating with friends after a scoring run, and you can't do a simple high five?
Now this simple tip will help you in more ways than you could imagine.
Sometimes you need the ability to demonstrate something at the front of the room or there is the perfect opportunity to show your bosses kids or family members to deliver the perfect high five. This teaching opportunity usually stops people cold because nobody has ever shown or told them the secret of the proper high five. This could even work on a date if you were taking that special someone to a sporting event and you wanted to get in some early kinesthetic touch to help make that new person comfortable with you.
Knowing the secret to the perfect high five may not save your life in a critical situation but it may very well help your persuasive skills at the perfect moment with the right amount of confidence and certainty needed for whatever reason that you are celebrating.
As always I would like to thank you in advance for your comments and or questions!
No go out and give the perfect high five and implement!
Scott Sylvan Bell
Video credit: Scott Sylvan Bell