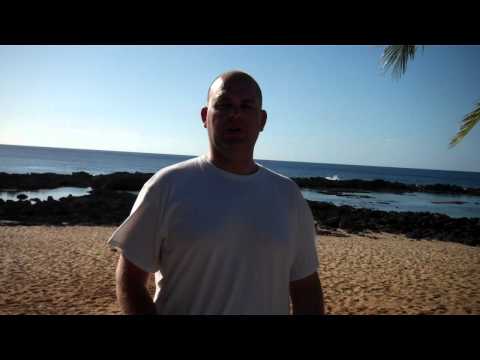 Reading body language: Body language that is deceptive can be read easily sometimes and other times knowing when people are lying may be more difficult.
When reading body language or looking for a baseline to see what is normal it is important to note that some nationalities of people and even some regions will have nonverbal communication that is not the same as yours.
Here in the United States and most parts of the world when a person consistently shakes their head "no" it is a sign of a negative action or saying no. While a person shakes their head up and down it normally affirms a belief of action or is a sign of yes.
While base lining or norming a person, taking the time to understand body language you may catch a person "leak" or break these rules of body language. This "leak" may or may not be obvious to catch with some effort.
Sometimes when a person tells a lie and their mouth is saying "yes" their head may shake back and forth and tell you "no".
If you are in sales you may catch your buyer not being entirely accurate with you about the excuse they are using why they cannot do business with you.
If you are reading the body language of a male and you may think that he is cheating on you there may be a leak about if he was out with the boys all night long.
While attempting to attract a woman you may have the ability to read the body language of females to determine that she is not in a relationship when she says that she has a boyfriend.
Non-verbal communication is not always as easy to read as knowing what way a head is shaking to determine if someone is lying but it may help you to determine how truthful someone is being with you.
Now for you to determine other people nonverbal communication you may find that there are other places or other body parts that a person may use to let you know that they are being deceptive. Jumping to conclusions too quickly though may get you in a little trouble if you have not taken the time to learn how peoples actions are and whether or not they are consistent over time. This is an important warning to heed or pay attention to.
Many times while people are learning body language they decide to decipher what others are doing too quickly and this trap may give you some grief you are not prepared to deal with. Knowing what the body is saying may help you out or give you the upper hand when you are prepared to understand what others bodies are saying male or female.
What communication is becomes deciphered by the person watching what you or others are doing and it really comes down to what they believe that your actions mean. This is one very good reason to know what your base actions or consistent behaviors are when you communicate with others through the use of your hands, facial expressions or head nods.
If you are in sales this mission can be accomplished by having others watch you in action or even practicing or role playing in front of a camera. If your job consists of communicating with others and that communication can change your income knowing what your body is saying does give you ability to create a more powerful story through the use or non use of  specific body parts.
As always I would like to thank you in advance for your comments and or questions.
Now go implement!
Scott Sylvan Bell