Body language of yawning: It never seems to fail that you are in a meeting and the guy next to you yawns but does it covertly and the next thing that you know you too are yawning.
 So first off are yawns contagious?
 You bet they are..
 Is there a nonverbal communication to yawning?
 Yes and no.
 There are plenty of reasons why a man or woman yawns and depending upon the circumstances its harmless to annoying. You may see people yawn:
·

        

From boredom

·

        

As an automatic response to someone else who has yawned or out or just watching caused by rapport or empathy

·

        

When someone is tired or hot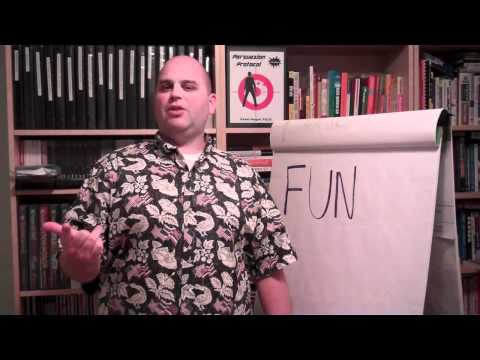 As with any body language reading out in the field whether in business, dating or in your personal life it is a good idea to baseline the situation to make sure that your reaction or your question is correct.
Body language of yawning and boredom
When was the last time that you were bored in a meeting, on a date or even sitting with your boyfriend or girlfriend and they yawned and you took it that they were not too excited to be there with you? You make a comment your body language changes you react, they then react and the next thing you know this innocent nonverbal action turns into an argument.
Now yawning may be from boredom but chances are if you are with an adult they know that it is not polite to yawn when another person is talking or interacting with another man woman or child.
Now there are some nonverbal signs that would be considered rude and that is when a man woman or child goes out of their way to show off while they yawn. It may be that there is a speaker or teacher who is talking and the subject is not that interesting or the person just does it to be rude.
In some instance you may be able to pick up on some micro expressions to see what the man or the woman is thinking. In some instances the person who is yawning to create some attention may keep looking at their watch and or the door as a sign that they have better or other places to be.
Body language of yawning and an automatic reaction?
Now what if yawning were an automatic reaction and you couldn't stop yourself from automatically doing what the other person around you is doing. This may be a conditioned response out of empathy triggered by mirror neurons but that is not 100% accurate.
There are times where you are watching television or a movie and an actor yawns and it may trigger you to yawn in this case it would be an automatic reaction. A more likely situation is that a person near you yawns and it triggers you to yawn.
It has been figured that around age 4 is when yawing starts to be contagious to children and when this reaction does not happen it may be a clue that the child has some disorders because they should be an automatic reaction.
Body language of yawning and being tired or hot
There are plenty of theories why men or women yawn and one of them is that their need to be an increase blood to the brain or to keep the temperature of the brain down (University of Albany 2007). There is also a theory that there are neurotransmitters that trigger a yawn in order to help speed up the body to keep from getting tired. Now it may even be a triggered response to being hot and working on cooling the body down.
Just remember that whatever you believe a yawn means may cause you to react to a man or woman around you in a way that could be right or wrong so be sure to read the situation correctly.
There are some animals that yawning is contagious to:
·

        

Cats big or small

·

        

Dogs

·

        

Horses
Body language of yawning and ancient cultures.
Some ancient cultures believe that when men or women yawn the soul is trying to escape and the action of covering the mouth helps keep the soul from exiting the body. Now this may be the truth but it's not likely from a scientific standpoint.
No matter what you believe about the body language of yawns there is one cool tip that you can use when people are over and you wan them to leave. Yawn and get up then tell them its time for you to go to bed. In most cases they get this overly overt body language action and leave so you can go to bed.
Reading body language can help you out in your business life, dating and even just to have some fun:
As always I would like to thank you in advance for your comments and or questions about body language of yawning.
Now go implement!
Scott Sylvan Bell
Body language expert Scott Sylvan Bell shares the body language of a yawn: video credit