Body language of sadness: When looking at the body language of men or women there are ways to almost "read minds" by being able to understand and interpret the micro expressions of sadness.
When you are sad there are certain things that you will do nonverbally and there are specific things you will do with your facial features. The body language of sadness has some very specific things that happen with the face.
You can read the micro expressions of sadness by looking at:
·

        

The eyes

·

        

The mouth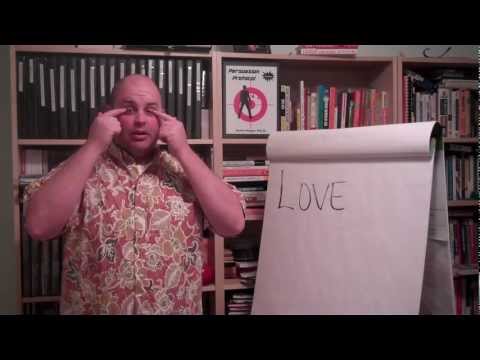 Micro expressions of sadness and the eyes
When a man or a woman is sad their eyes will droop from the top and while looking at them they will not have focus. It will almost seem like they are not looking at anything in specific or have nowhere to go. There is no sense of purpose about the man or the woman who is showing the signs and signals of sadness.
Micro expressions of sadness and the mouth
As you look at a person who is displaying the micro expression of sadness you will see their mouth turn down with a slight pull to the corners. This look will be like a slight pout. You may even see a little twitching when looking at the corners
Micro expressions and the rest of the body language of sadness
Any emotion will leak through other parts of the body when someone is living through them. Most of the time when a man or woman is sad you will see them moving slower than normal almost like they are in a sped up version of slow motion. You may see their arms folded as if they are holding themselves. There may even be more signs in the body language of someone who is showing the emotion of sadness and that may be they the man or the woman will look downwards consistently. Last of all you may see that the man or woman who is sad breathes slower than normal.
Its always a good idea to baseline a person who's body language you are reading first. This means that you watch their actions and or their micro expressions for a moment before coming to a conclusion about what their body language is saying.
Learn how to read body language and micro expressions
No matter what micro expression that you want to learn how to read or what signs and signals of body language you find interesting you will want to see what you do when you yourself live through the emotion. Whether you want to understand any of the 6 mico expressions of:
·

         micro expression of

Sadness
It will help you to see what you may do in the same given situation.
In order to do this you may have to think about something that has happened to get you to this emotion, watch a movie or even talk to someone you don't like on the phone. Whatever you decide to do to get to your emotion remember that this is a learning experience and not to act out on the emotion you are practicing.
Learning how to read body language or even micro expressions can be made easy with this at home study course:
As always I would like to thank you in advance for your comments and or questions about the body language and micro expressions of sadness.
Now got implement!
Scott Sylvan Bell