Body language of listening: One of the biggest complaints among people who have conversations is that the man or the woman is not listening.
It doesn't matter if you are in a relationship, work for someone or even have kids at some point you have wondered if the people around you are listening.
As with any project or time with reading the body language of others you will want to baseline or watch the person for a moment to understand their signs and or signals before making a judgment.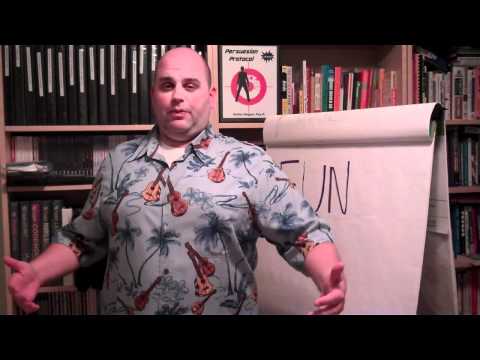 Nonverbal signs of listening
There are a few nonverbal signs when it comes to listening:
·

        

Direction of the body

·

        

Tilt of the head

·

        

Nonverbal actions

·

        

Micro expressions
Body language of eye contact and listening
When talking to others both men and women prefer that the person that is listening has good eye contact with the speaker. For most people it's a sign of respect and just a good overall sign that the eye contact is present. Now there are people who pretend that they are listing and they have great eye contact. If it's just eye contact and no other nonverbal sign the man or woman may be concerned that listening is not happening.
Nonverbal actions of listening and the direction of the body  
Now when a man or woman is listening to you they may turn their body slightly while they listen. If you are not familiar with the person facing each other and standing or sitting too close may cause some altercations. If there is an anticipation of issues it may be best to slightly turn to not aggravate the man or the woman talking to you. This may work well for relationships or in business interactions, just remember slight as it may be a sign that you want to be out of the conversation.
When the man, woman or child is not facing you there will be signs and signals that you will want to look for like shaking the head or using a symbol.
Body language of listening and the tilt of the head
For some men or women that listen actively they will tilt their head to the right or to the left and may even turn their head towards the speaker. Now this is not always the case but there are times where people do so and it may even be when it is difficult to hear in a loud location. Tilting the head is not a definite sign that there is listening going on but may give you a clue to if the man or the woman is listening to what you are saying.
Nonverbal actions of listing
Now some of the other signs and signals of listening is the head, hand or arm movement or even symbols that could be shown. Now people may shake their head yes or no when they listen to you. Now this may be through a sales presentation, a sermon, an argument between a boyfriend or girlfriend or just an everyday conversation.
You may see a man or women give you the thumbs up sign here in the United States or even use an arm swipe as to say no way. There may even be a time where the man or the woman throws their hands up as a sign of giving up while you talk and that may just be a sign that they are about to give up and walk away.
There may even be some signs by shrugging the shoulders or throwing the hands up in the air. There are times where people get impatient and tap pens or anything similar.
Micro expressions and the signs of listening  
As a man or women listens to you they may get emotional for the good or even for the bad and you may be able to see that through their microexpressions. You may have a coworker or friend that gets angry from your conversation and when you see that you may want to change the course of the conversation. It doesn't make sense for you to expect the other person to listen to you and you then not listen to them.
You will also want to show your active listening body language or nonverbal communication with the other man or woman. Just remember the law of reaction because the reaction or the signs and signals you exhibit may cause the other person to react to what you do.  Be patient with others while they communicate and they should be patient with you.
Learning how to read body language can be fun and make your own communication more effective.
As always I would like to thank you in advance for your comments and or questions about reading the body language of listening
Now go implement!
Scott Sylvan Bell
Body language expert Scott Sylvan Bell shares the Body language of listening: video credit